PROJECT INFORMATION :
Client :
British Columbia Utilities Commission (BCUC)
Original Completion Date :
Nov 2011
Redesign Completion Date:
 Nov 2017
My Role :
 Data organization, information architecture, POC with contract developers, sitemap redesign, workflow redesign, interface redesign
Programs Used :
Microsoft Excel, Microsoft Access, Adobe Illustrator, Adobe Experience Design (Beta)

Internal staff at the BCUC required an internal software program to be more time efficient and cost effective in their department. 

Microsoft Access Software Design for the BCUC Finance Department
The Finance Department at The BCUC required an internal software program to centralize and digitize their manual processes. Several department documents and processes needed to be streamlined and then made available online to the entire department. Many processes overlapped common data and created a complex site map that had to be organized. Having a position within the Finance Department for several years already, I knew the documents and processes like the back of my hand. I was given the lead role to manage the project and to be the POC with the contractors who developed the program.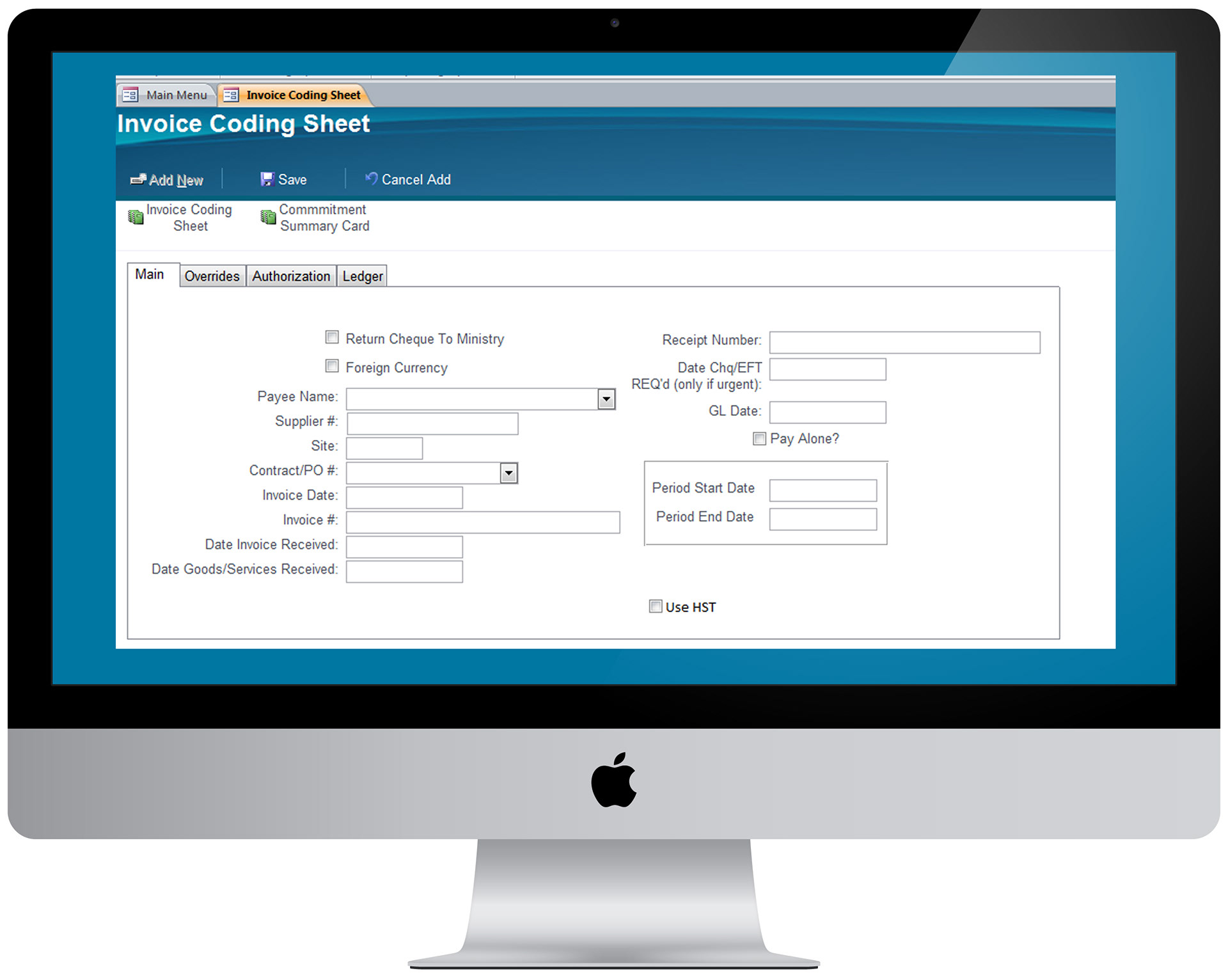 Several brainstorming meetings were conducted with all of the staff of the department to determine what they would most benefit from with new department software. Each staff member ultimately came to one decision: Efficiency was key. The current manual processes were outdated and time consuming. It was time something more streamlined was introduced to the department to save time and money. Staff members were already using Microsoft Office as their primary tool, so it was decided to build an enterprise software with Microsoft Access to keep routine actions recognizable.   

INFORMATION ARCHITECHTURE :
Each member of the department listed their day to day processes and the forms that accompany them. Department components were then determined based on unifying and simplifying these processes. I determined the overlap and duplicate information in all fields and data from forms. This determined the level of connectivity between components of the system would be. Data was collected from all manual processes from the last 10 years and was entered into spreadsheets according to department components, ready for upload to new software.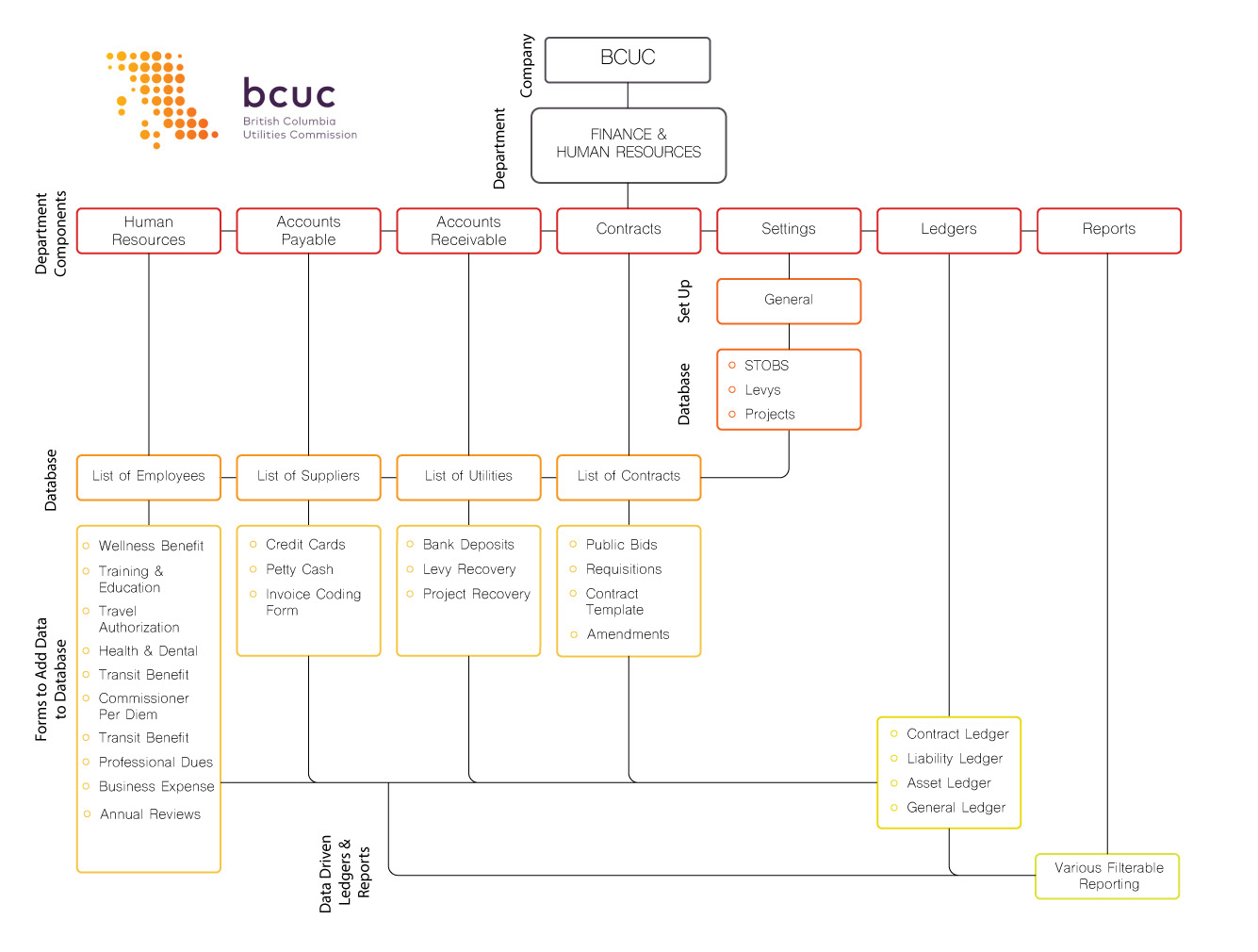 Deciding the best location for the navigation bar was based on having the quickest access to all of the other components within two clicks. Each component had two areas to reach from the home page; spreadsheets and forms. Left side navigation with a sub category to reach those two main areas from the home page was decided. This software only required a desktop version as there were no plans to make it available by phone or tablet, so I designed for for a desktop workspace first.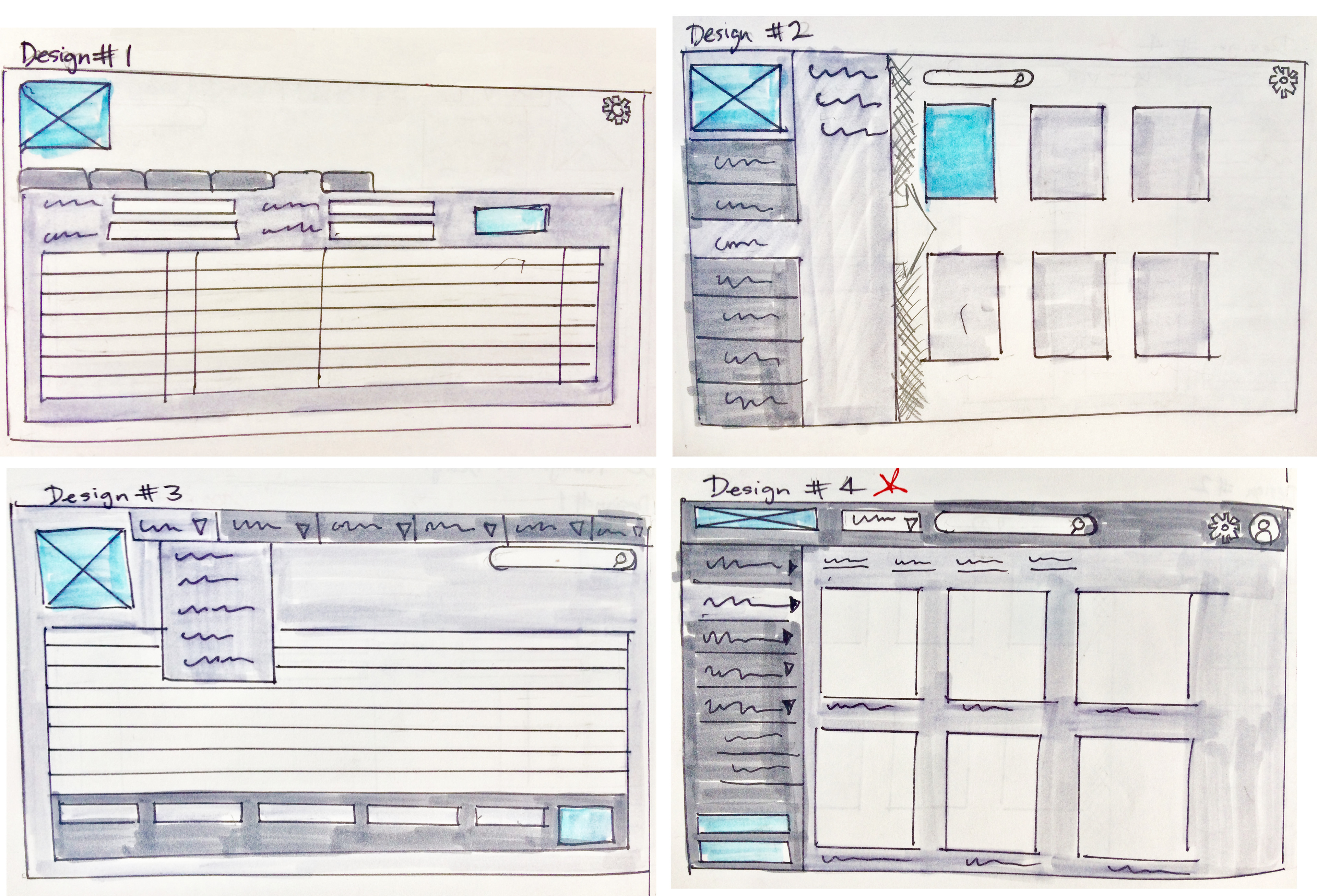 Programs Used :

Adobe Experience Design CC (Beta)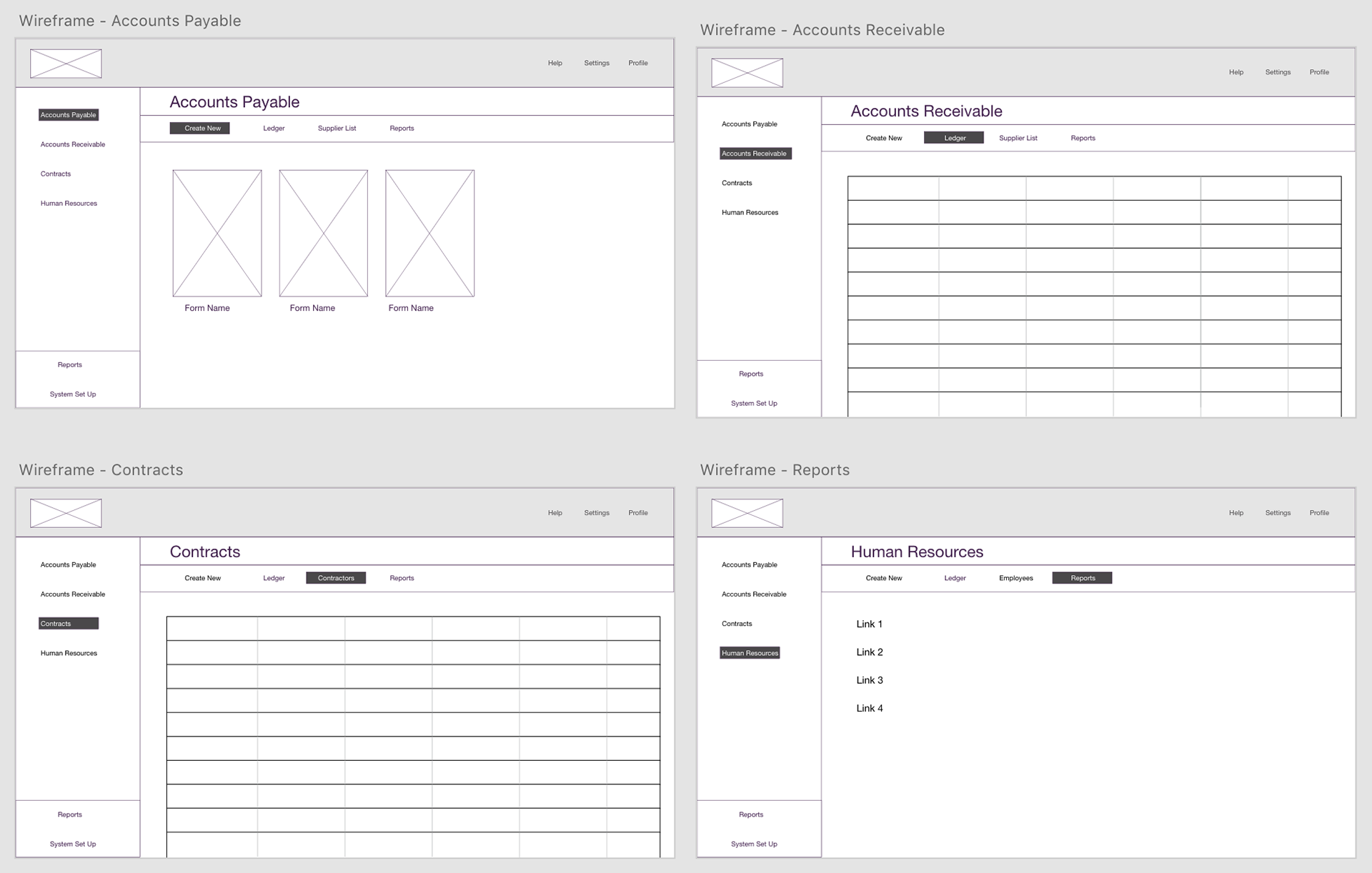 Programs Used : Adobe Experience Design CC (Beta)
​​​​​​​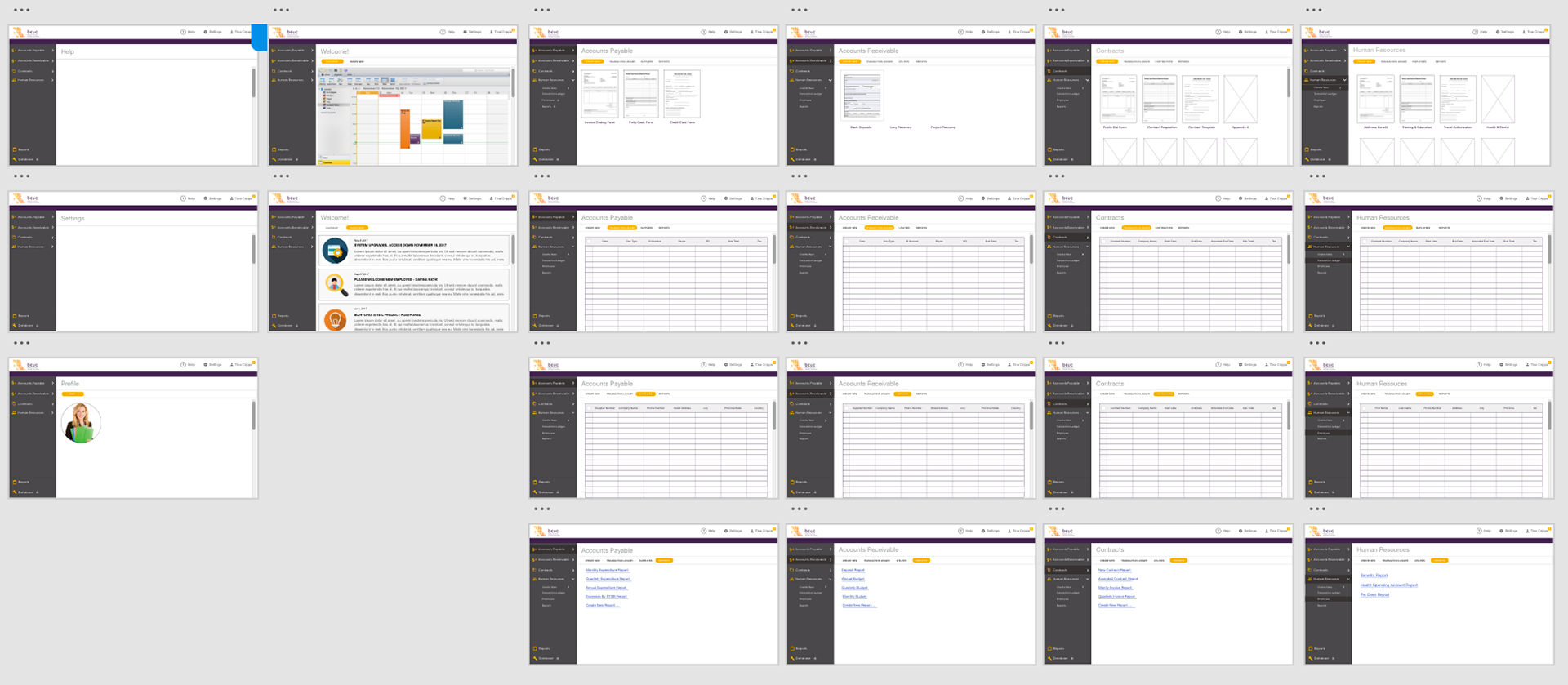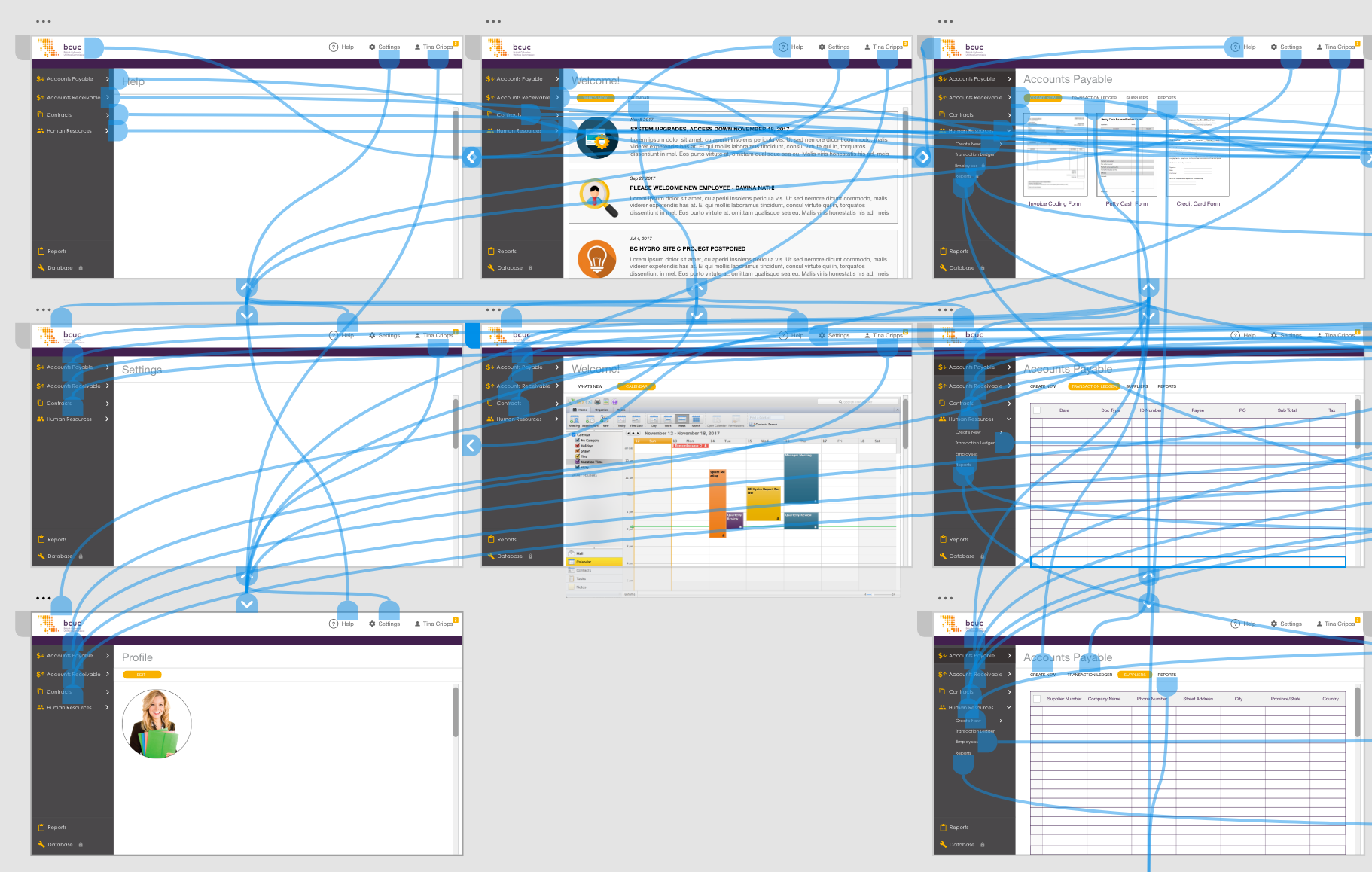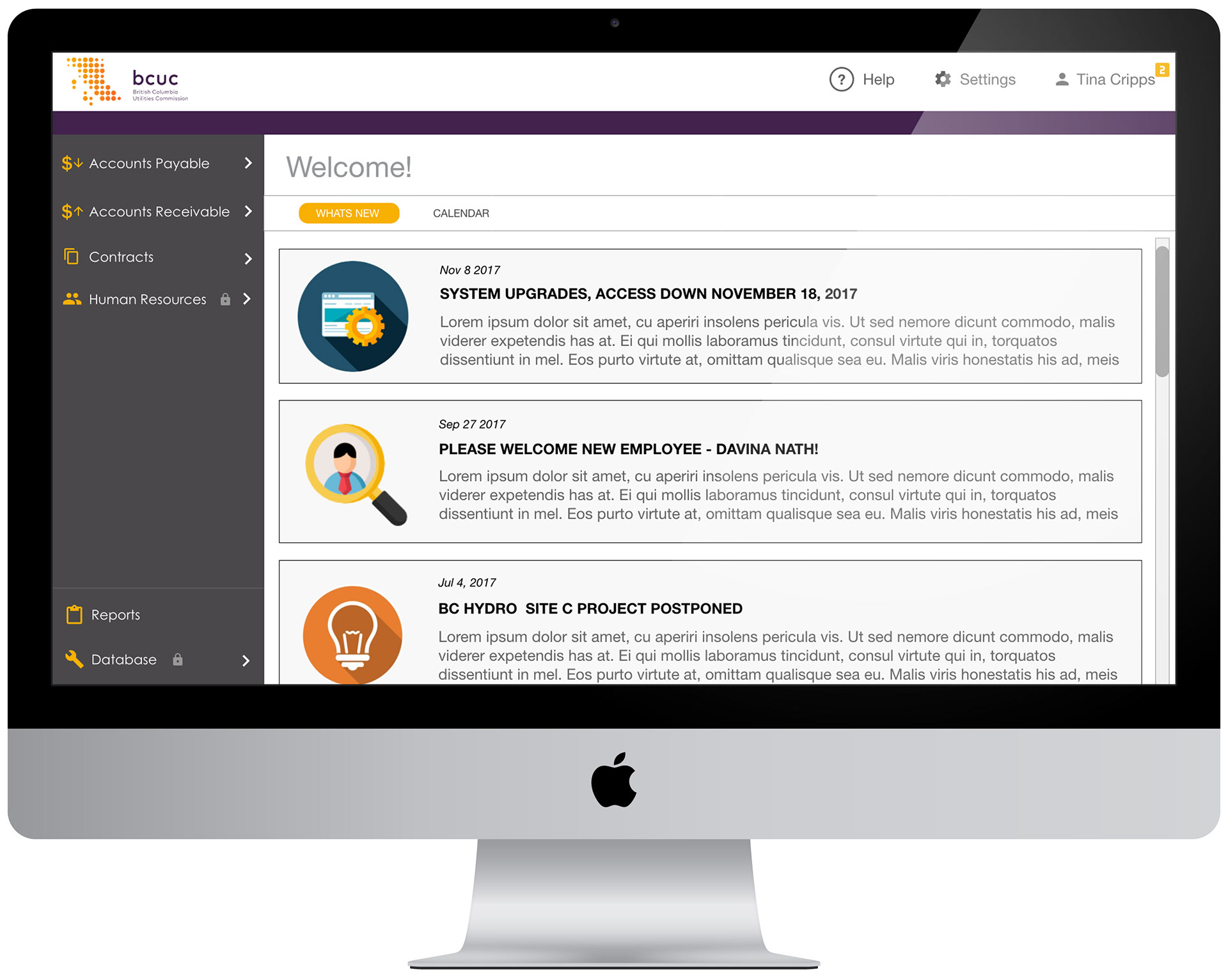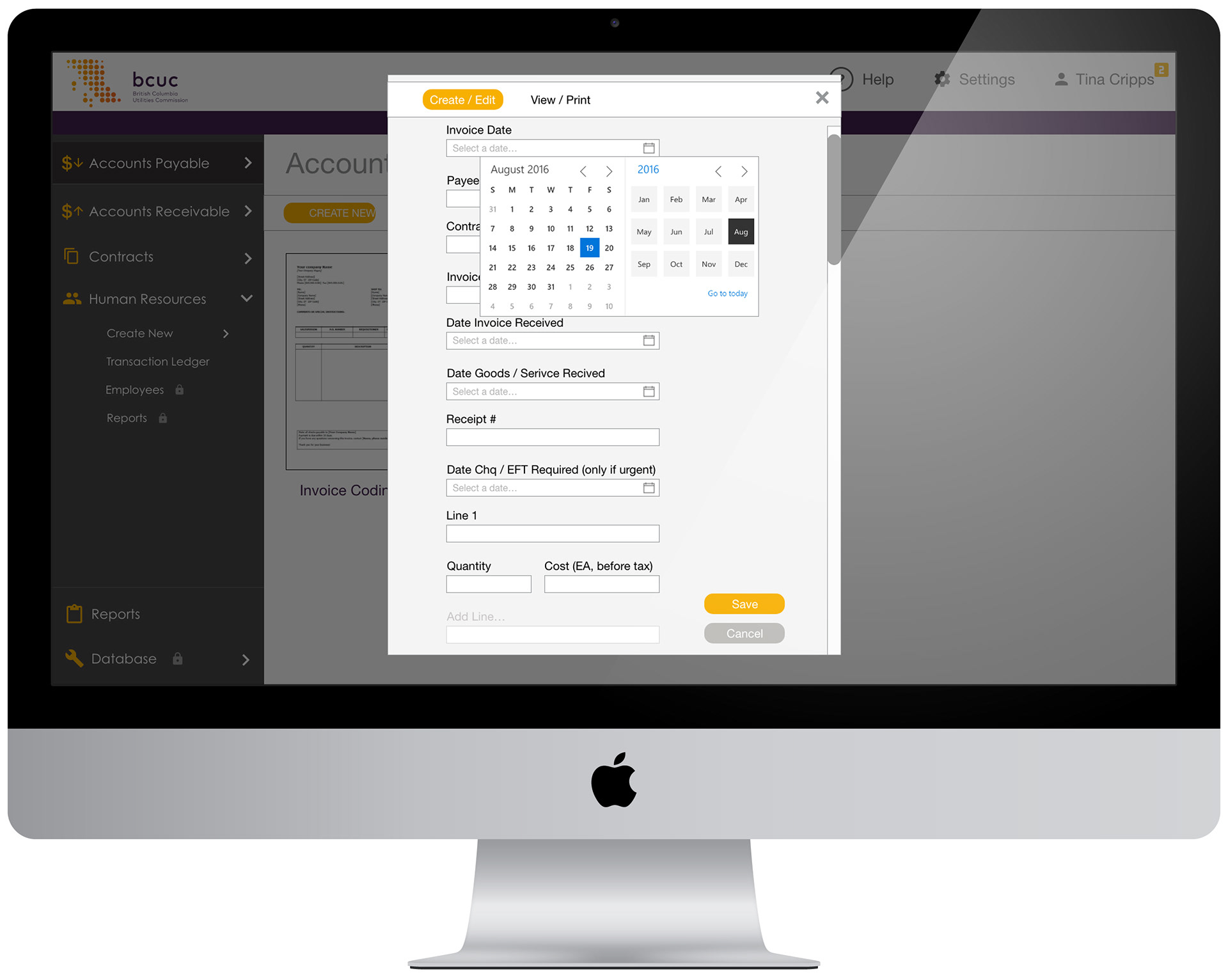 The original design worked. All of the functions of the department were there. What it lacked was the flow of process, and obvious direction to finish these processes. The redesign solved those problems in a minimalistic and aesthetic way. Processes were shortened in length of completion time giving the Finance Department several more hours a month to complete other tasks.